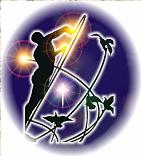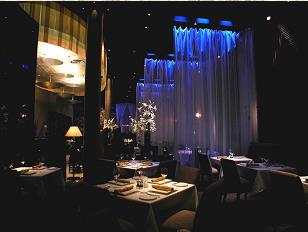 Designed Illumination
is the creation of a lighting designer, David M. Schad, dedicated to enhance your dreams with illumination. Artistic lighting design that complements your lifestyle, your desires and focuses your attention on the fabulous architecture and interior design. Exterior lighting design that softly illuminates your home creating a beautiful presence as well as creating a secure visual statement around your home. Our passion is specializing in lighting design for fabulous high-end luxury homes and specialty commercial projects throughout North America. We are constantly looking for great architecture that will allow us to enhance works of art through lighting design. Allow us to illuminate your dreams.

Artistic Illumination:
Webster defines lighting as "the distribution of light and shade, as in a painting". With light we can build, sculpt and create. The true professional lighting designer is an artist who paints with illumination, revealing the details and beauty of any space by complimenting the architectural design and the interior design. Like an artist, the brushes I use are the different types of lighting fixtures needed to create the desired lighting effects. If you are looking for an unique and artistic lighting designer call us today and visit our philosophy and photo gallery pages. We only take on a limited number of projects each year and will not compromise quality and our integrity.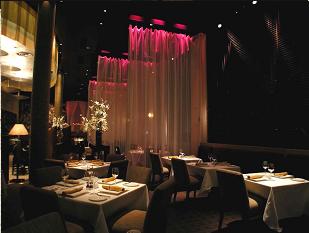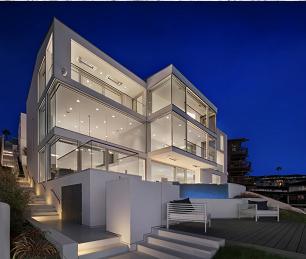 Commercial Projcts
Nationwide Children's Hospital Expansion - Columbus, OH
The Ohio State University Max Fisher College of Business - Columbus, OH
The Ohio State University Medical Center/Doan Hall - Columbus, OH
University of Utah School of Business - Salt Lake City, Utah
Salt Lake Community College IAB - Salt Lake City, Utah
Utah State University Huntsman School of Business - Logan, Utah
The Montage - Deer Valley, Utah
St. Elizabeth Regional Medical Center - Lincoln, Nebraska
Scioto Country Club - Upper Arlington, OH
Bonita Bay Country Club - Bonita Springs, FL
Collier's Reserve Country Club - North Naples, FL
Pelican's Nest Country Club - Bonita Springs, FL
Wasatch Advisors - Salt Lake City, Utah
The Vietnam Veterans Memorial - Tallahassee FL
The Promise For Life Holocaust Memorial - Bexely, OH
Cardinal Health Corporate Headquarters - Dublin, OH
Collier County Library - Naples, FL
The Ohio Theatre - Columbus, OH
Cincinnati Art Museum - Cincinnati, OH
M Restaurant - IES Design Award Columbus, OH
Mitchell's Steakhouse - Columbus, OH
Temple Israel - Columbus, OH
The Columbus Christian Center - Columbus, OH
World Harvest Church - Columbus, OH
Upper Arlington Lutheran Church - Upper Arlington, OH
Veterans Memorial Hall - Columbus, OH
Motor Cycle Hall of Fame - Pickerington, OH
Popcycle - Laguna Beach, CA


Residential Projects
Robert Smith Residence - Former Minnesota Viking
Barker Residence - Deer Crest, Park City, Utah
Butterfield Residence - Bighorn, Palm Desert, CA
Butterfield Mountain Lodge - Idyllwild, CA
James Residence - Jackson, WY
Ford Residence - Jackson, WY
OSU President's Residence - Bexley, OH
Rodgers/Zimmerman Residence - Vail, CO
Menzer Mountain Lodge - Greenbrier, WV
Christenson Condominium, Miranova Tower - Columbus, OH
Rasmussen Condominium, Miranova Tower - Columbus, OH
Fredrickson Residence, - MN
Dr. Carlos Croce Residence, Upper Arlington, OH
Clise Residence - Bighorn, Palm Desert, CA
Cloobeck Residence - Laguna Beach, CA
The Groat Point Residence - Medina, Washington
Ranney Residence - Steamboat Springs, CO
Lee Residence - Southwest, Ohio
Kurgis Residence - Bexley, OH
Chatterton Residence - Delaware, OH
Jurgensen Residence - Bexley, OH
Ruma Residence - Upper Arlington, OH
Eagles Nest Condominium - Marco Is, FL
The Carlyle Condominium - Pelican Bay, Naples, FL
LeCiel Condominium - Park Shore, Naples, FL
Christensen Residence - Sandy, Utah
Hamilton Residence - Holladay, Utah
Moyle Residence - Salt Lake City, Utah
Steiner/Reed Residence - Salt Lake City, Utah


We are courteous, our schedules are accurate and our promises are kept. Allow us to illuminate your dreams.

"Imagination is more important than knowledge."
Albert Einstein


Contact Designed Illumination
Call David M. Schad At 801 910-7392
Email david@designedillumination.com
857 North Harrisville Road
Harrisville, Utah 84404
We are courteous, our schedules are accurate and our promises are kept. Allow us to illuminate your dreams.

"Imagination is more important than knowledge."
Albert Einstein